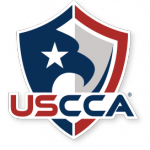 This email came from Tim Schmidt, Founder of USCCA. I have reprinted this in its entirety with permission of USCCA for your information. I hope you will read it, maybe twice, to get the full impact of what it says.
Please read the link!…..Also, read the Comments at the end of Mr. Grimm's article. It will make your day….
A FREE REPORT FROM THE PUBLISHERS OF CONCEALED CARRY MAGAZINE
September 2016 • Issue No. 40
BY TIM SCHMIDT – USCCA FOUNDER
Tim Schmidt, USCCA Founder
At the end of last week, a USCCA team member sent me this repulsive, grossly inaccurate article by Fred Grimm of the Miami Herald.
As you can imagine, Grimm's words made me sick to my stomach.
See, I've spent the better part of 20 years building the USCCA and standing up for honest, responsible, law-abiding gun owners. So when someone negatively paints those people — people like you and me — with sweeping generalizations and straight-out lies, I can't help but take it personally.
Luckily, nearly every comment in response to Grimm's article called him out for his erroneous portrayal of responsibly armed Americans.
I especially loved what James S. had to say:
"Grimm, your deplorable article buries the important point that these policies will not cover felonious activities. But emphasizing that point would undermine your hit piece. Can't let the facts get in the way of a good smear."
Thank God for people like James.
But don't worry: He wasn't the only one who had your back on this.
See, I wasn't about to sit around and allow a guy named Fred Grimm to sit atop his media pulpit and recklessly tarnish the good name of the USCCA or our amazing, responsible community of gun owners. So I decided to send over a letter to the editor. Unfortunately, Miami Herald limits such responses to 200 words, so I had to keep it brief…but I think you'll get the gist.
Here it is:
As President of the USCCA, I would like to respond to Fred Grimm's irresponsible, misleading attack on our 180,000+ law-abiding members.

In "Shoot somebody? This hotline's for you — for a fee," Grimm insinuates that buying a self-defense insurance policy gives Americans free rein to commit crime, going so far as to say that it actually encourages them to do so: "With one of these policies, some gun owner who might have hesitated before pulling the trigger can come out blasting."

The truth? An individual's insurance policy doesn't curtail law enforcement's right to investigate (or prosecute) a crime. In the case Grimm cited, law enforcement conducted a thorough investigation and cleared the individual in question, who was simply exercising his God-given right to self-defense.

I would have welcomed a conversation with Mr. Grimm about our membership benefits or the right to use a firearm in self-defense, but he did not contact the USCCA before spewing gross untruths about the most law-abiding segment of Americans. Perhaps he should focus his ire on criminals who unlawfully use firearms instead of responsible men and women who are, quite honestly, sick of being painted as "bad guys" for rightly defending themselves and their loved ones.
I hope Mr. Grimm reaches out to me so that I can set the record straight on what our membership really means and what types of people really own and carry guns for self-defense (Hint: They're undeniably the GOOD guys!).
I also have a small favor to ask of you.
When you come across untruths like the ones in Fred Grimm's article, do everything in your power to fight back:
Stand up for yourself and for others like you. Stand up for what you believe. Stand up for the truth. Stand up for the USCCA.
As for me … I promise I'll always stand up for you.
Take Care and Stay Safe,